Beer Makes Friends – Build a community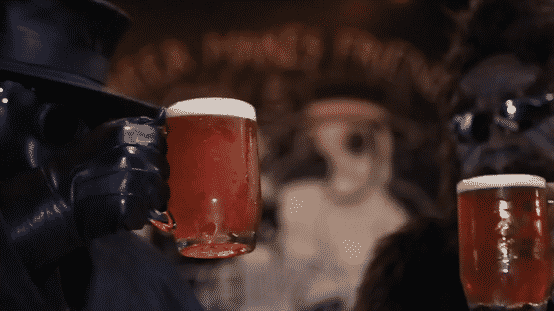 BLACK PLAGUE was born from the idea that beer makes friends, brings people together, and breaks down barriers that keep us segregated. History has proven that a small group of people can band together around a single purpose and create incredible change throughout the world. At BLACK PLAGUE, we believe that regardless of your creed, color, race, background, or walk of life, you can join us to spread good times with great beer…

We want people to feel like they belong WITH US – to be a part of our community. A sense of belonging helps to cope with hard times, like surviving a global pandemic, for instance. Sharing the struggle with people that you can relate to is important. We look out for each other, protect each other, and support each other. BLACK PLAGUE Brewing represents the misfits, renegades, underdogs, rebels, rule-breakers, nonconformists, hustlers, D-I-Yers, and all those who strive to be better, stand out from the crowd, and follow their true passion. We believe that in order to build a community you need like-minded individuals that are collectively loyal to a common set of values. Truly, beer makes friends, whether making it or drinking it. Our team and our fans, followers, and customers create the community that is BLACK PLAGUE.