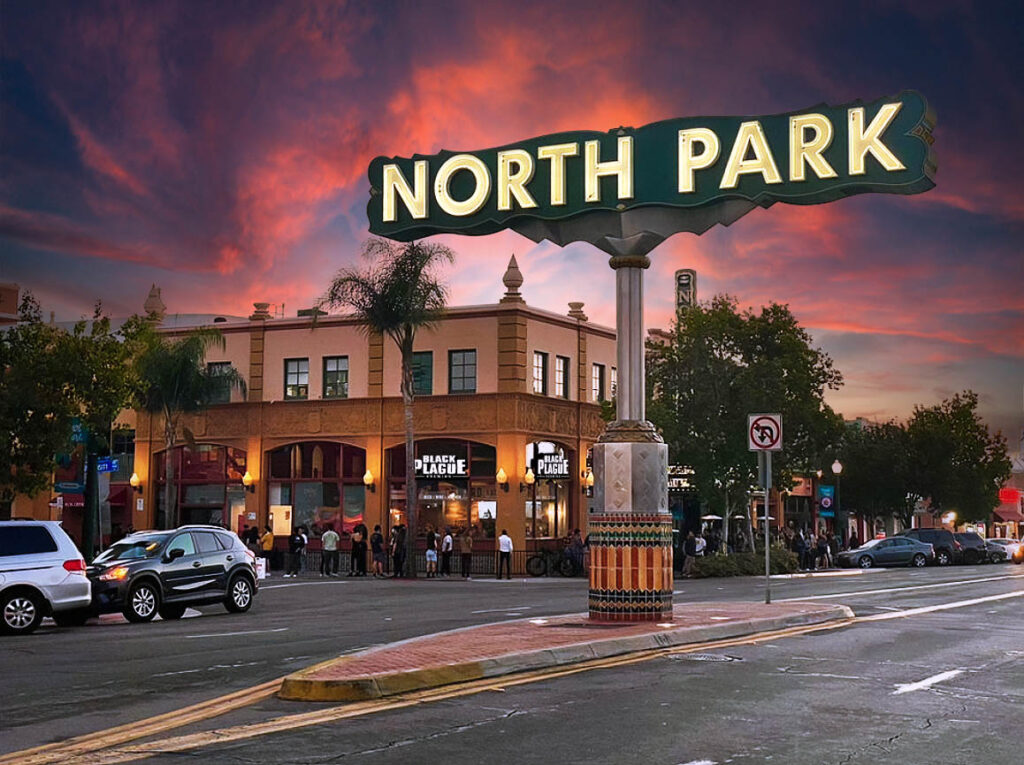 Location
Located at North Park – 2899 University Ave, San Diego, CA 92104
(619) 228-9074
Tap for Directions
---
Taproom Hours
Soft Opening Hours (Hours will be extended soon)
Monday: 3pm – 10pm
Tuesday: 3pm – 10pm
Wednesday: 3pm – 10pm
Thursday: 12pm – 10pm
Friday: 12pm – 12am
Saturday: 12pm – 12am
Sunday: 12pm – 10pm
NOTE: Please check the Special Holidays Hours listed below for exceptions to this hourly schedule.
Sunday, May 28th, Memorial Day Eve – Open early at 11am, Closing Late at 10:30pm
Monday, May 29th, Memorial Day – Opening Early at 11:30am
Monday, July 4th, Independence Day – Taproom hours will be adjusted / closing early
Wednesday, November 23, Friendsgiving Day – Opening Early at 1pm
Thursday, November 24, Thanksgiving Day – CLOSED
Saturday, December 24, Christmas Eve – CLOSED
Sunday, December 25, Christmas Day – CLOSED
Friday, December 31, New Years Eve – Taproom hours will be adjusted / closing early
---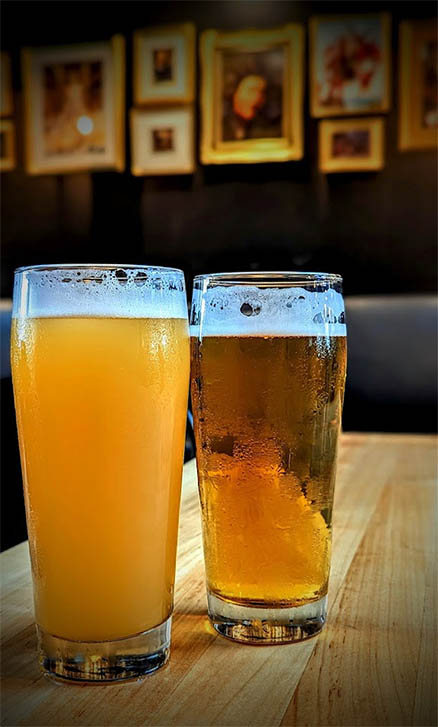 ---
Check out the Craft Food Menu
Our craft kitchen is open 7-days a week serving up incredibly delicious bites at the Dearly Departed Taproom in North Park San Diego. Check out the menu if you want to start drooling right away…
Food Menu
---
Events Calendar
We host major events, beer release parties, skateboarding demos, art events, fundraisers, and more. Check out the event calendar here… or scroll up and watch the video playlist at the top of this page for a taste of the parties we host in the taproom. You'll want to join our mailing list so we can let you know when the next fun party is happening: Join Mailing List here
Events Calendar
---
Merchandise & Apparel
Exclusive 'taproom only' deals on limited edition merchandise and apparel. If you can't make it to the taproom, shop our online store. Be sure to join our mailing list so we can send you discount codes and notify you when limited edition items become available. They sell out fast, so don't miss out: Join Mailing List here
Online Shop
---
Kids Policy
Black Plague Brewing is an adult establishment that has always allowed well-behaved children under close supervision of the parents. Please check out our Kids Policy if you intend to bring children to the Taproom. We do not allow reservations for Children's Birthday parties. Please do not show up with a group of kids expecting to have a celebration, this is not Chuck E. Cheese.
---
Beer Distribution
We are distributing our beer in San Diego and Orange County. Check out where you can fill your cup:
Follow us on Instagram to be a part of the hustle. In the meantime, the online store is full of your favorite goodies.