Our Values
Determined to find a way or make one, the idea of BLACK PLAGUE was founded to create a community, relationships, and great beer. BLACK PLAGUE began as an abstract idea about bringing people together over delicious beer… but it quickly became more than that. Doors opened in June 2017 and we have won multiple awards for our beers.
BLACK PLAGUE Brewing represents the misfits, renegades, underdogs, rebels, rule-breakers, nonconformists, hustlers, D-I-Yers, and all those who strive to be better, stand out from the crowd, and follow their true passion.
Our mission is to remind you that death is certain so you should live life to the fullest with good friends and great beer. Look for the beauty in everything, especially the dark aspects of life that people tend to shy away from… We seek to bring to light a quality in our creations that gives pleasure to the senses, and satisfaction to the mind and spirit – emboldening our community around collaboration and inspiring creative self-expression through deliciously fresh hand-crafted beer.
Read more about our values and what makes us different…
---
Plague Doctor History
The Dark Ages were a time of upheaval marked by the death of culture, science, and the arts. Much of the world's written history and greatest advancements were lost after the fall of the Roman Empire. Without the knowledge and technology to fight death and disease, society began to crumble under the chaos of a global pandemic. It would be centuries before a hero would emerge to help rebuild what was lost. The Plague Doctor arose as a means to combat the struggle for survival and give hope to communities that life could be better. At BLACK PLAGUE, we believe that the Plague Doctor represents a sign of new hope and community. Learn more about how this mysterious figure shaped history.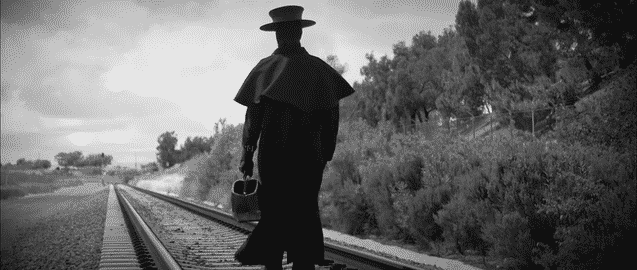 Learn about Plague Doctors and how they helped the community…
---
Meet The Team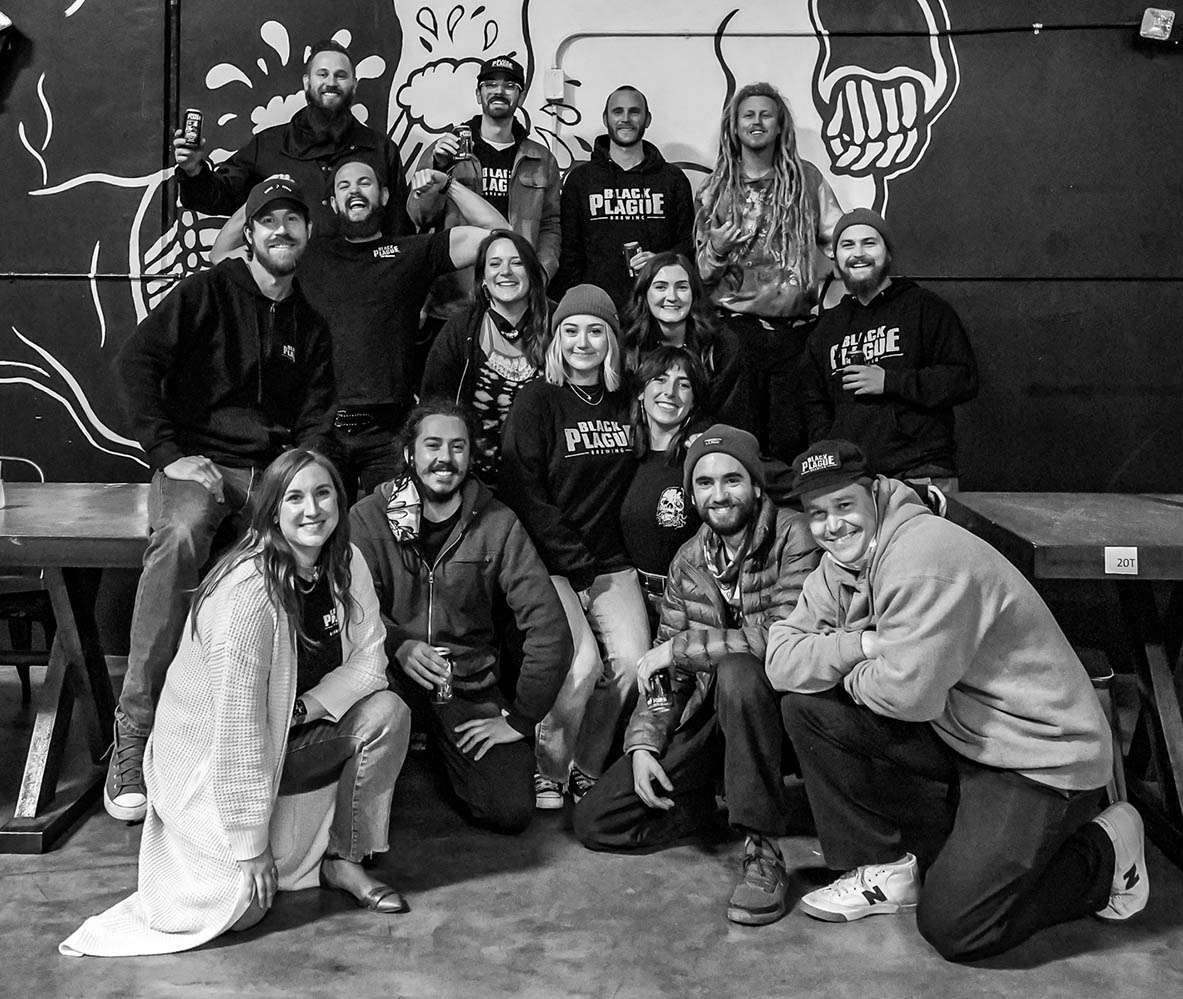 A look behind the mask… These are the people that come together to make BLACK PLAGUE a reality through their investment of time and energy to create the best beers and experiences possible! Hand-crafting amazingly delicious beers, designing every brand label and piece of merchandise in-house, serving up awesome experiences in the taproom, and doing it all with a smile. This crew keeps things running smoothly so you never miss out on a drop of the good stuff. We are passionate about what we do. Stop by the brewery to say hello, drink a beer, and appreciate their passion for the craft.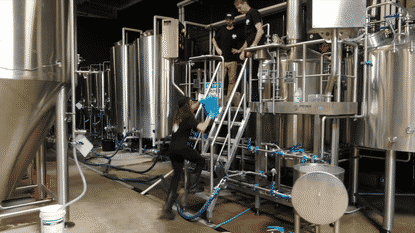 Get to know the people behind the mask – The ones creating the exceptional beer, apparel, and events at BLACK PLAGUE
---
BLACK PLAGUE Ambassadors
A belief in our mission and a respect for the passion behind every detail is what brings us all together to support the vision for BLACK PLAGUE. In one way or another, they are all part of the BLACK PLAGUE Community.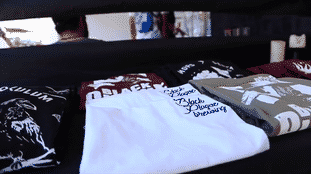 Bringing people together for good times is their specialty, so you just might run into them during one of our extravagant parties in the taproom.
---
Join the party online
We like to connect with those the believe in our purpose and truly enjoy good times and great beers. We're actively listening to what you have to say. Tag us (@BlackPlagueBrewing) or use the hashtag #blackplaguebrewing to join the conversation. Help us co-create some of our specialty brews, share your favorites, or tell us about an event that really got you hopped up on a really good time!

Instagram – @BlackPlagueBrewing

Facebook – @BlackPlagueBrewing

YouTube – Black Plague Brewing

LinkedIn – @BlackPlagueBrewing