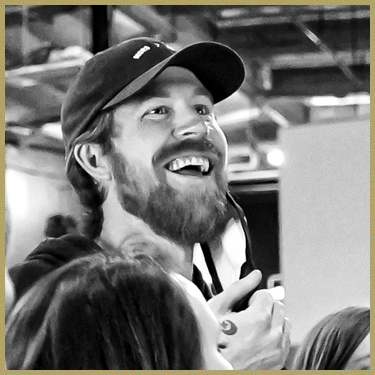 Jarred Doss
CO-FOUNDER / CEO
Jarred Doss is passionate about creative art, getting things done, and delicious tasting beer. His vision for BLACK PLAGUE is realized through all the deep symbolism in every art piece he creates to represent the brand values. Growing up throughout southern California and the Midwest studying philosophy, communication, and creating street art; working and collaborating with incredibly talented artists, Jarred returned to California to pursue a career in the technology industry. Jarred's mix of talents are fully utilized in his role as CEO, overseeing strategy & financial planning, as well as all branding & design for BLACK PLAGUE (beer labels, packaging, web design, facility design, merchandise & apparel, you name it), and several other Business Ops functions across the organization… Jarred's combination of initiative to take action, courage to take risks, and aesthetic attitude is the embodiment of BLACK PLAGUE's guiding principles.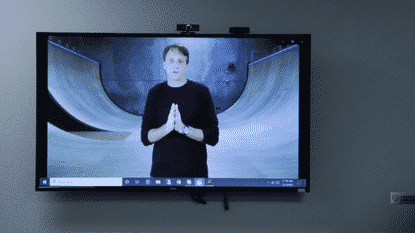 "From boardroom to skateboard, who says you can't mix business and pleasure…"
Get to know Jarred…
Hometown? Edwards AFB, CA > California City, CA > Lancaster, CA > Moore, OK > Dallas, TX > Vista, CA… I grew up all over the place.
What's your middle name? Everett, after my grandfather
Favorite BLACK PLAGUE Beer? Hazy Scandal – Hazy IPA… that juicy pineapple and papaya drip is soooo good. The gold medal award is nice too.
Favorite day of the week? Friday, everyone always seems to be in a good mood on Fridays
Who inspires you? People that hold themselves accountable. It's so rare these days. And people that are immune to the opinions of others.
Favorite city in U.S. besides the one you live in? Not sure if it is considered a "city", but it'd have to be Yosemite National Park.
Nickname your parents used to call you? Jare-bear… I never like it, but it rhymed so I heard it all the time.
Favorite music genre? I actually like most genres – hip hop, specifically 90's rap, but I vibe with most modern hip hop as well… funk, soul, r&b. My wife has influenced my appreciation and taste for blue grass and country music. I grew up on classic rock and some alternative… And I really like classical (baroque) when I'm trying to get into a flow state and focus on an art project.
Biggest Fear? Shitting my pants on stage during a presentation… jk, I'd have to say repeating the same mistake over and over and over again without seeing my blindspots.
Favorite holiday? My wedding anniversary… does that count? I actually really enjoy April Fool's Day. You get a pass to prank everyone and they forgive you because it's April 1st. It's the best.
Dawn or dusk? Dusk, the sunsets and gentle breeze when everything is settling down from the day is always nice.
Favorite junk food? Fried chicken… heavy breading, on a bun, with lettuce, tomato, ketchup and french fries. My kryptonite.
What does a person need to be happy? A full keg… but seriously, I believe it starts with gratitude (appreciating the small things), being present in the moment, and the ability to "let go" of any sense of control of people or circumstances.
Is double dipping at a party ever acceptable? I do it ¯\_(ツ)_/¯
Dogs or cats? Dogs for dayz. Cats seem to always have a plot to murder you. I like cats too tho.
Have you ever slapped someone in the face? Hmmm, I'm not the "slapping" type.
What's the most boring thing ever? Sitting through a lecture on a topic that I have no interest in or already have in-depth knowledge of… Just ask my wife… jk jk