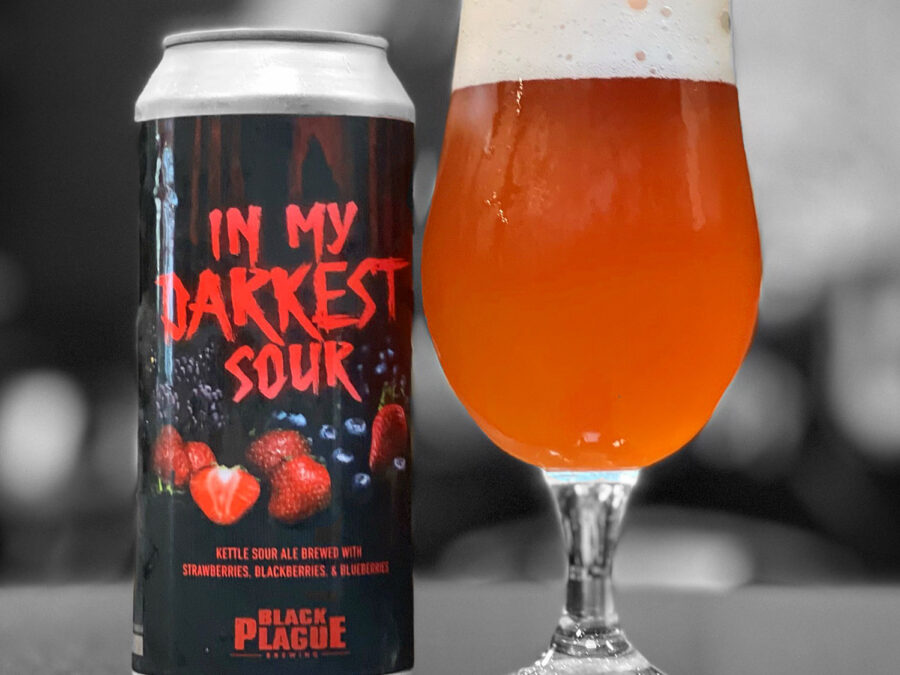 New Beer Release – Mixed Berry Sour Ale
This FRIDAY, June 24th… In My Darkest Sour 🫐 Mixed berry 🍓 kettle sour beer release (draft and 16oz 4-packs) at the taproom in Oceanside on online.
Brewed with a sinister blend of organic blueberries, blackberries, and strawberries from @oregonfruit, this kettle sour is fully fermented leaving a well-balanced berry medley aroma and delicious taste with a slightly tart, dry finish. Weighing in at 4.6% abv its an excellent summer, poolside sipper. Get your hands on a couple 4-packs while supplies last.
Live music from Bedlam Rebels (@bedlamrebels) starting at 7pm. Full Metal Burgers will be on site slinging burgers all night long. Come hangout with the BP crew and crush some tasty beers.