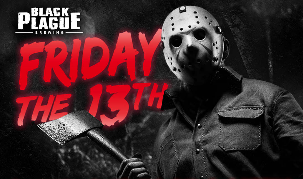 Friday the 13th Party! LIVE Music from Tuesday and the Gypsy + Tattoo Bus
We are celebrating all things macabre this Friday in the Black Plague Taproom. Hangout and have a few pints while to rocking out with Tuesday and the Gypsy (@tuesday_blues77) & Get tatted by our favorites at the Body Art Bus (@bodyartbus) – mobile tattoos – new exclusive flash art designs.
Food: Full Metal Burgers – All night long!
Live Music: 7-9pm