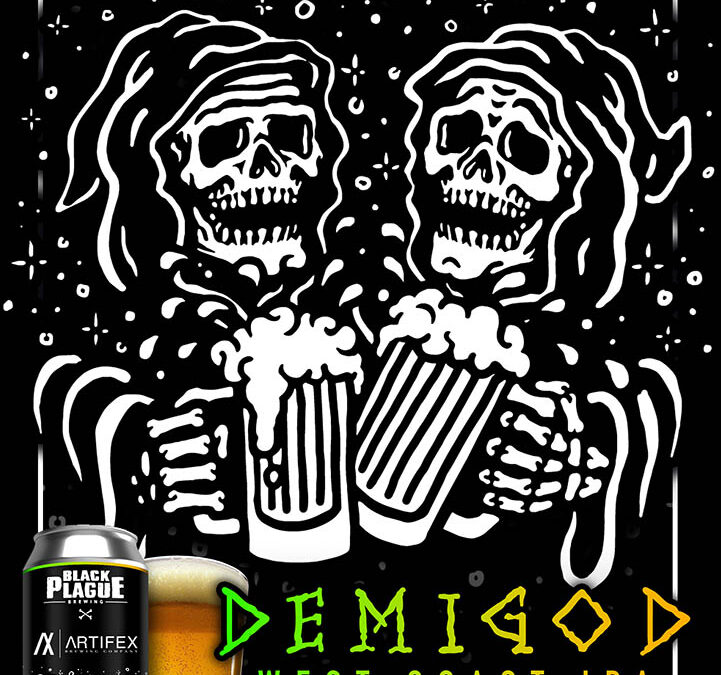 LIVE MUSIC + Beer Release – Demigod – A Collaboration Experimental IPA w/ Artifex Brewing
General Description:  Come get a taste of our new IPA created in collaboration w/ Artifex Brewing! We've teamed up with the highly revered Artifex Brewing to created this elevated IPA of divine rank. Demigod IPA embodies the power and complexity of its namesake. This IPA showcases the best of both worlds: bold, resinous hop character of an old-school IPA, with the juicy, god-like proportions of tropical fruit flavors of a modern hop-forward beer. Demigod is to be savored as tribute to the transcendent power of the brewer's craft.
We have amazing local live music from some of the best independent musician artists in San Diego. FREE SHOW!
Food Vendor:  Full Metal Burgers (@fullmetalburgers)
Live Music: Jesse London (@jesselondonmusic), 7-9pm