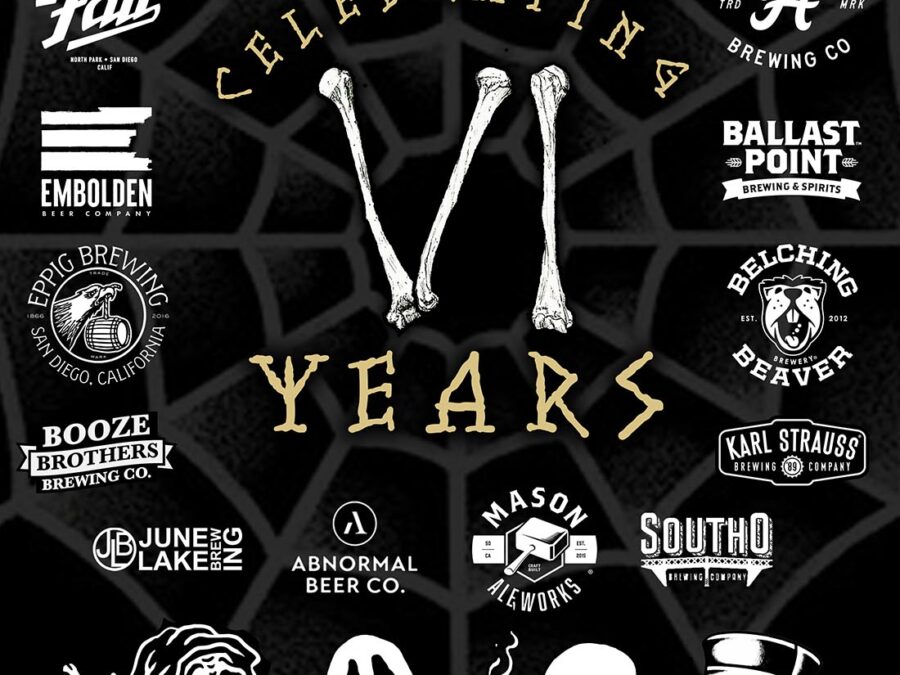 6th Anniversary Beer Festival
We're celebrating 6 years of slangin' beers
The time has come to gather 'round the cauldron and concoct some magical brews to celebrate our 6th anniversary on June 10th, 2023, from 2 pm to 6 pm. We've summoned a coven of the finest local breweries to help us serve up an afternoon of unlimited tastings (that's right, UNLIMITED!).
With the purchase of a ticket, you'll not only gain admission to the most spellbinding outdoor beer fest of the year but also snag a wickedly cool souvenir 5oz tasting cup for your potion-filled pleasure.
So limber up those drinking arms, stretch those beer-guzzling muscles and prepare to toast to the dark arts of craft brewing at Black Plague's 6th-anniversary beer festival. It'll be a hauntingly good time that'll leave you dying for more. Cheers!
Participating Breweries:
Fall Brewing
Harland Brewing Co
Embolden Beer Co
Ballast Point
Eppig Brewing
Belching Beaver
Booze Brothers
Karl Strauss
Abnormal Beer Co
South O Brewing
Mason Ale Works
June Lake Brewing
Craft Coast Beer
Artifex Brewing Co
Black Plague Brewing
Date / Time: June 10th, 2pm – 6pm
Where: Black Plague Brewery, 2550 Jason Court, Oceanside, CA 92056
Unlimited 5oz Tastings
Must be 21+ to attend.
Please bring a valid ID.
See the bartender to get your wristband to enter on the day of the event.
Tattoo Bus onsite for live tattoos (separate cost applies)
Bring your drinking buddies!
P.S. Stick around after the fest for a live DJ Party to keep the vibes going all night.