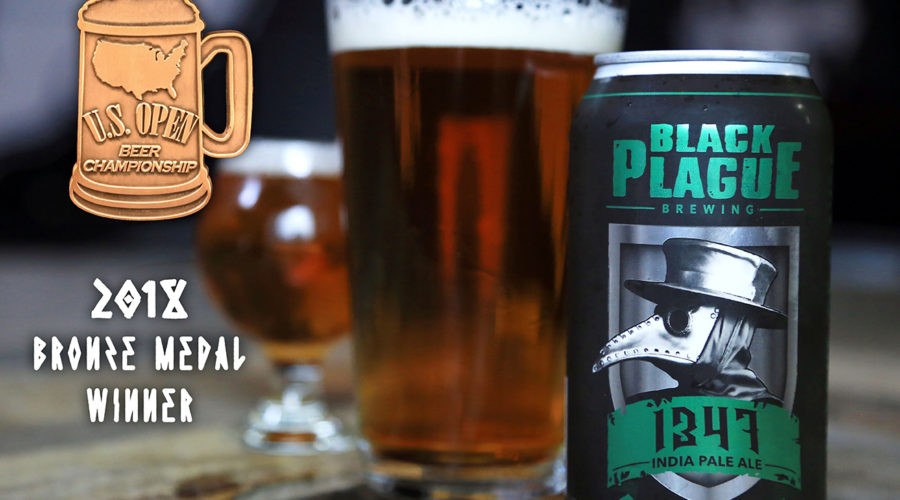 Bronze medal winner at 2018 US Open Beer Championship
We never intended for this beer to win any medals. Not because it is not a great beer, but because we did not brew this according to the traditional style criteria. The 1347 is a classic IPA with a West-Coast citrus twist that makes it very delicious, but doesn't really fit the old-fashioned rules required to win a medal. Regardless, this beer cut through all the noise and won the bronze medal at the 2018 US Open Beer Championship.
– From the U.S. Open Beer Championship website –
Breweries from South Carolina to South Korea sent in more than 6,300 beers representing more than 110 different styles for the 2018 U.S. Open Beer Championship. The competition is the only one to include beers from professional breweries and award-winning home-brewers, with judges from England, Canada and the United States.