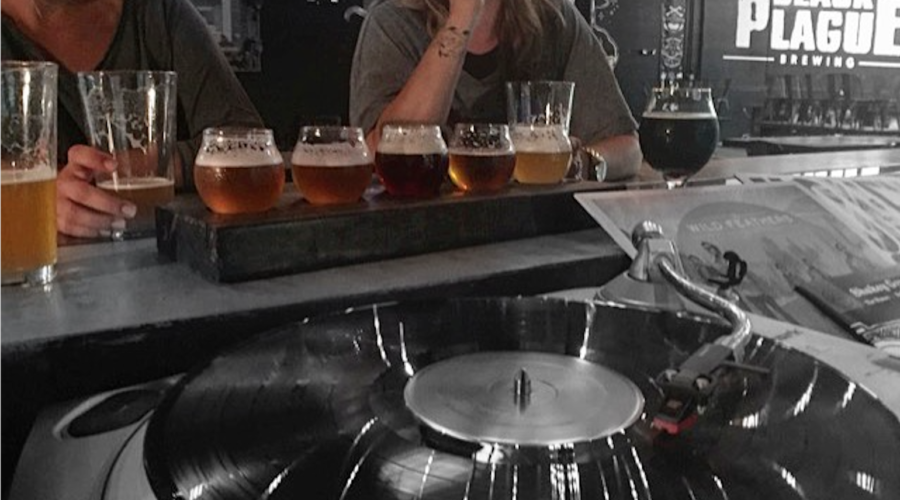 Taproom Weekly Lineup: July 26th – 30th
Thursday – Vinyl Dinnervention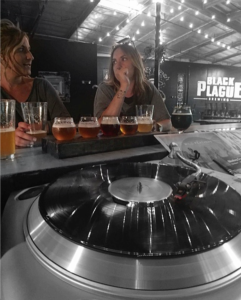 4 – 9pm – We're spinning records at the taproom. Bring your vinyl records and we'll put them on… Enjoy delicious fusion tacos and dumplings for dinner from Moon Age Food Co (@moonagefood)… Dogs & kids welcome
Friday – Fill 'er Up Friday
Get your fill of food, music, and beer this Friday – $15 growler fills of all our beers! Get a bite to eat from The Food Dood (@thefooddoodca) and enjoy live music from Disappointing Joseph (@disappointingj) – an amazing cover band that plays an eclectic mix of everything from Snoop Dogg to Led Zepplin.
Saturday – Sun, Surf, & Turf
1 – 9pm – El Cevichito (@elcevichitofoodtruck) back again by popular demand… Cool off with a cold beer and fish taco plate or try out their new steak tacos and seafood ceviche tower – paired with our delicious 1347 West Coast-style IPA, it doesn't get much better. We will also be featuring live music from Roog Records (@roogrecords) – their DJ will be spinning records and keeping the good vibes going.
Sunday – #SaveOurCoast Sunday Fundraiser
12 – 7pm – Charity fundraiser in support of Surfrider Foundation's efforts to keep California's coast open and protected (portion of proceeds will be donated)… Raffle prizes, beer specials, and an amazing mix of gourmet baja seafood from El Cevichito (@elcevichitofoodtruck) to keep your belly full. We will also have live music from Flipside Burners (@flipsideburners), probably the most entertaining rockabilly band you've ever seen.
Follow @BlackPlagueBrewing to hear about upcoming events, new beers, guest appearances, apparel specials, contests, giveaways, and more!