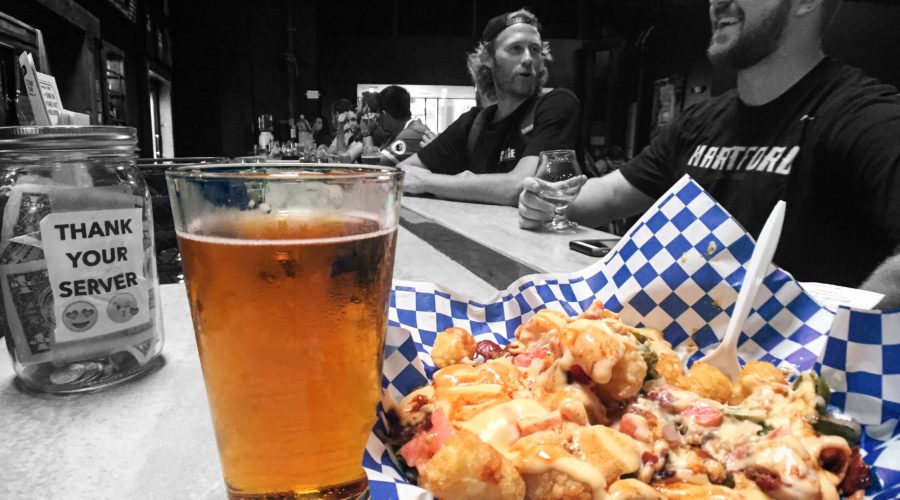 Fill 'er Up Friday
On Friday of every week, we are now offering growler fill specials, beer & food pairing deals, and getting some live music to rock in the taproom. It's like we care about you or something…
Fill

Your

Growler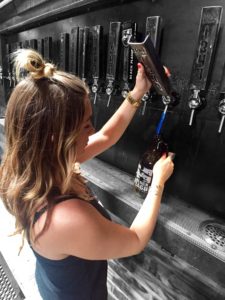 $5 off all 64oz growler fills
Get one of our signature Plague Doctor growlers, or bring your own 64oz growler to get filled. That's a lot of beer for a little cash!
1 Pint = 16oz, typically about $6 and 1 Growler = 64 ounces, for only $15 on Friday. 1 Growler = 4 Pints… thats $9 savings when you come thru and get a growler fill from BLACK PLAGUE on Friday.
What's a growler?! A beer growler is a container or large bottle that allows you to take draft beer from one place to another without a degradation of quality.
We have plenty of 64 ounce amber glass growlers available at our taproom, or feel free to bring your own (just cover the brand logo)*.
*Note: If you bring in your own growler, it must have the surgeon general warning on it. Otherwise, we cannot fill your growler. Sorry, It's California state law 🙁
Fill Your Belly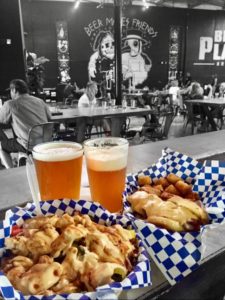 Beer & food paring combos
We will have food vendors from all over San Diego county stopping by BLACK PLAGUE to serve up delicious meals to pair up with our specialty small batch beers. To give you a taste of what's to come, we often have these crews roll through our spot to take care of you… + more are lining up to serve you!
– That's What Cheese Said @CheeseSaidFoodTruck
– El Cevichito @ElCevichitoFoodTruck
– Full Metal Burgers @FullMetalBurgers
– The Food Dood @TheFoodDoodCA
– Baby's Badass Burgers @BabysBBs
– Shootz Poke @ShootzPoke
We have a mouth-watering combo – the Remedium Kölsch-style Lager matched with freshly caught poke bowls from Shootz Poke… Or if you're feeling adventurous, try our 1347 Habanero IPA paired with loaded jalapeño cheesy tots from Thats What Cheese Said Food Truck, if you think you can handle a little sweat on your brow. We have some delicious ceviche and fish tacos coming from El Cevichito that tastes amazing when paired with our Tropicus Ale.
We often have other events and shenanigans going on in the taproom on Friday, live music (bands and DJs), board games, shuffle board, corn hole, and more… so maybe hangout for a while before you get that Beer-To-Go on your way out.
Cheers!
Feast your eyes and then come fill up on these specialties…