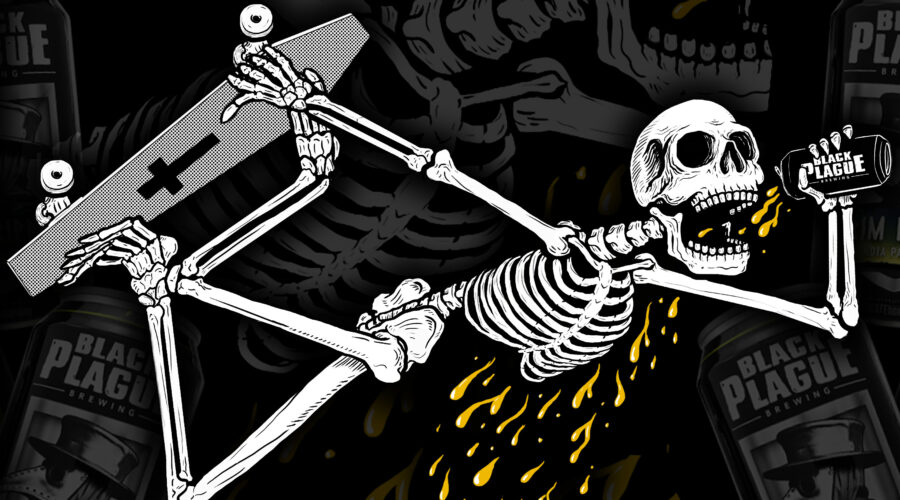 Collaboration with TransWorld Skateboarding
TransWorld Skateboarding teamed up with BLACK PLAGUE Brewing to create a premium beer for skaters, by skaters, that isn't just some over hyped can of piss water. As an ode to the historical skate & craft beer scene that helped carve out the San Diego culture to be what it is today, what better fitting style than a classic West Coast IPA!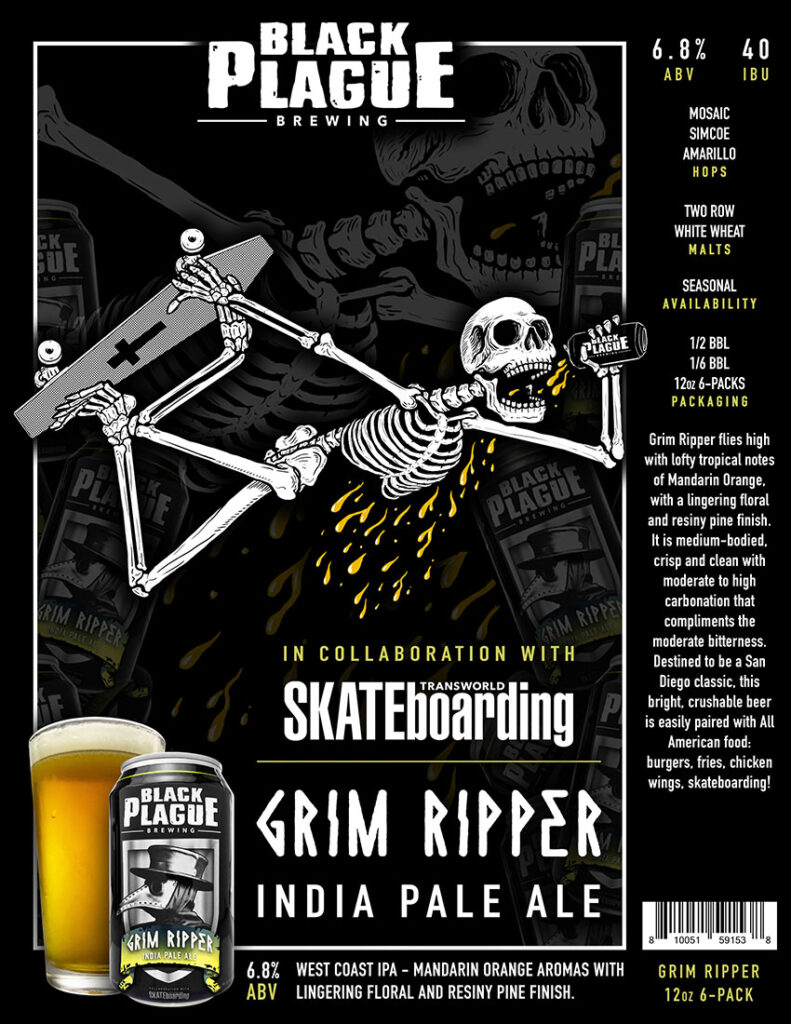 Brewed with the freshest Mosaic and Amarillo hops available, it delivers a lemon citrus forward aroma packed with floral & pine notes. Clean, clear, crisp and refreshing. Much like skateboarding, it's not just how many beers you can brew, it's how you brew them that separates you from the pack. Allow us to level-up your beer game.